Vindaloo (also known as vindallo, vindalho, or vindaalo) is an Indian curry dish popular in the region of Goa, the surrounding Konkan, and many other parts of India. The cuisine of the Bombay region (Maharashtrian cuisine) also includes a variation of the dish. However, it is known globally in its Anglo-Indian form as a staple of curry house and Indian restaurant menus, often regarded as a fiery, spicy dish, even though it is not necessarily the spiciest dish available. Vindaloo can possibly be prepared with a variety of meat options like lamb, beef, chicken etc. and even vegetables.
1. Cauliflower Vindaloo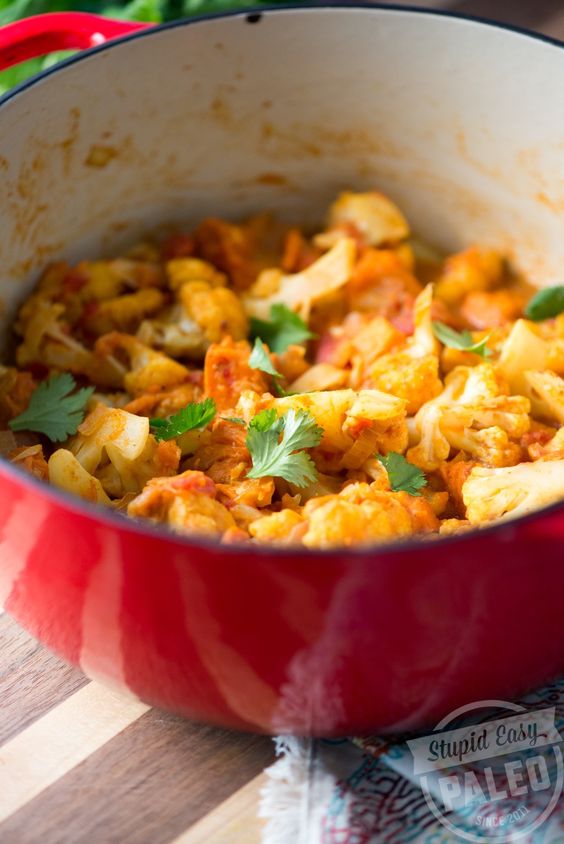 2. Beef Vindaloo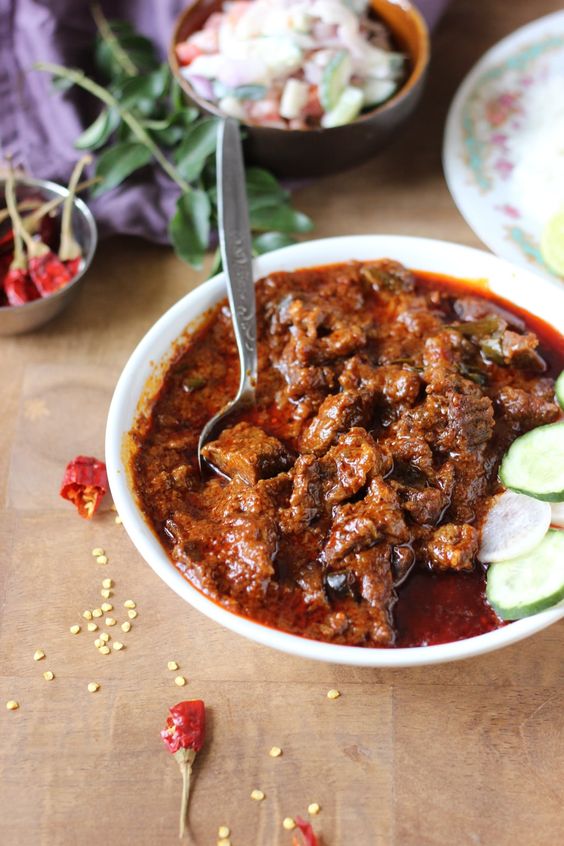 Restaurants in Goa offering traditional Goan cuisine serve vindaloo with pork, which is the original recipe. The dish was popularized by Goan cooks in the British establishments and the ocean-going liners. However, restaurants outside Goa serve vindaloo with chicken or lamb, which is sometimes mixed with cubed potatoes. Even though the word aloo means potato in Hindi, traditional vindaloo does not include potatoes.
3. Chicken Vindaloo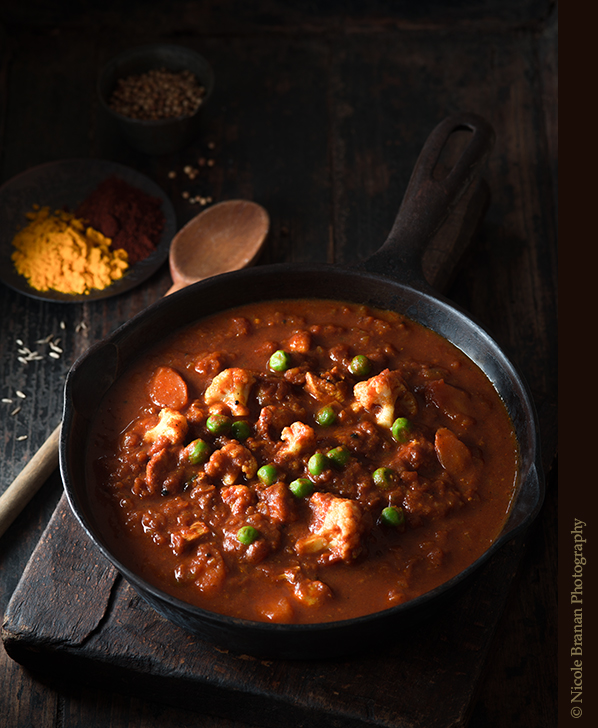 You could look up for quick and easy recipe of Chicken Vindaloo