'Payasam' is a rice pudding from the cuisine of the Indian Subcontinent, made by boiling rice, broken wheat, tapioca, or vermicelli with milk and sugar. It is flavored with cardamom, raisins, saffron, cashews, pistachios or almonds. It is typically served during a meal or as a dessert. It is also known in some regions as kheer, payasa, phirni, gil-e-firdaus and fereni.
In Kerala cuisine, there are several different kinds of payasam that can be prepared from a wide variety of fruits and starch bases, an example being chakkapradhaman made from jackfruit pulp and adapradhaman made from flat ground rice.
The most traditional and authentic flavors of payasam in the God's own Country are Palada payasam, Semiya payasam and the Wheat-Jaggery Payasam.
Palada Payasam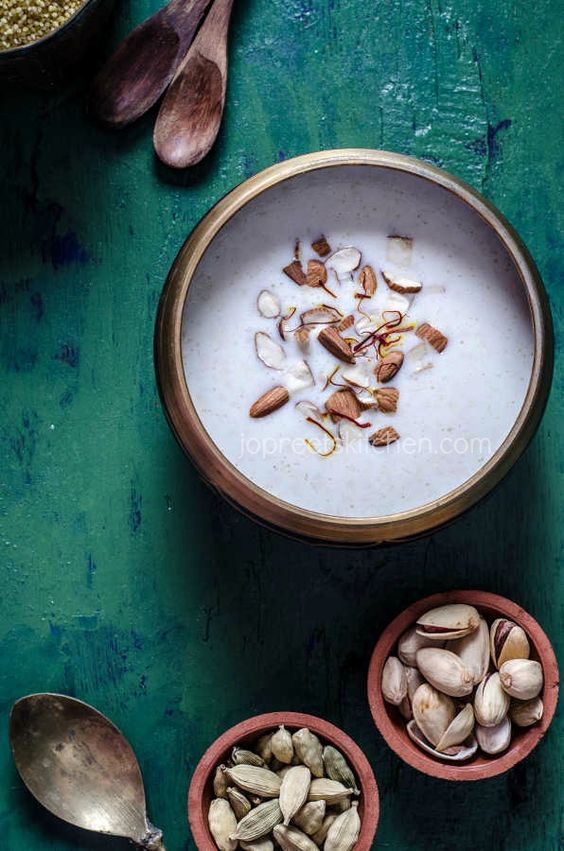 Traditionally the 'ada' is made from the scratch, grounded rice paste was spread in plantain leaves rolled and submerged into boiling water to make the rice flakes, but now day's ready-to-use ada are available at Indian grocery stores in dehydrated form and it is pretty easy to make this recipe, but the taste of the palada pradhaman depends upon the way the ada is made and boiling of milk in slow flame.
Semiya Payasam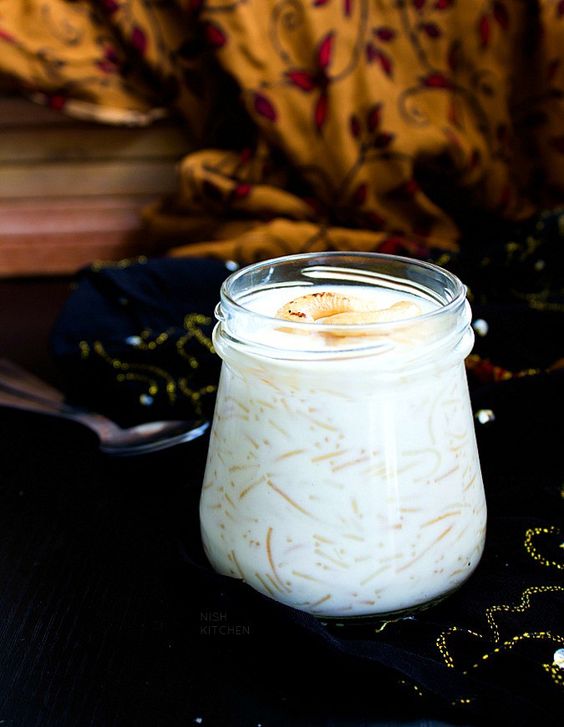 Vermicelli kheer or semiya payasam (pudding) is a classic Indian dessert prepared with roasted vermicelli , milk and nuts.
Wheat-Jaggery Payasam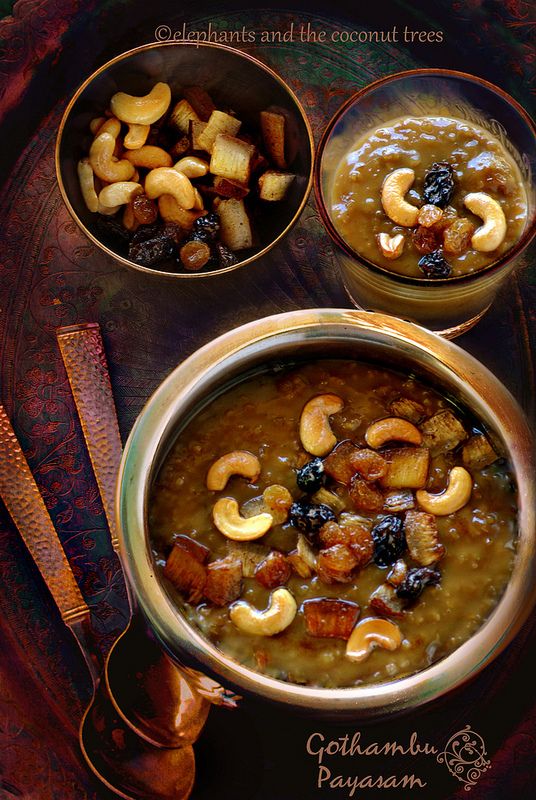 Wheat is probably the most common cereal available all over the world and is filled with abundant health benefits. Wheat is boiled, Jaggery is used instead of sugar in the process. The jaggery version looks brown in color and has a mild, sweet taste.