It's the New Year as per the Lunar Calendar, and Muharram is the first month. It is also one of the four sacred months observed by Muslims. During Muharram, they observe a fast, mourn and prepare special food. Muharram moves every year as per the Gregorian Calendar dates since it follows the moon.
Every gathering is made special with food. It started, at first, with the cooking of sweet rice and sharing it with family and friends. The practice evolved with more people bringing in variations in the simple dish and eventually, over the years a variety of food items began to be served during Muharram. Some common preparations are rice, meat, kebabs, pudding which are laden with coconut cream, spices, and sugar.
Let us take a look at some.
1. Zarda Rice
Zarda, otherwise known as 'Meetha Chawal' in Hindi, is a traditional delicacy cooked during Muharram. Its mesmerizing aroma is a result of all the infused saffron, dry fruits, ghee, sugar, and rose-water added to the dish. A sweet rice dish is a staple in all households.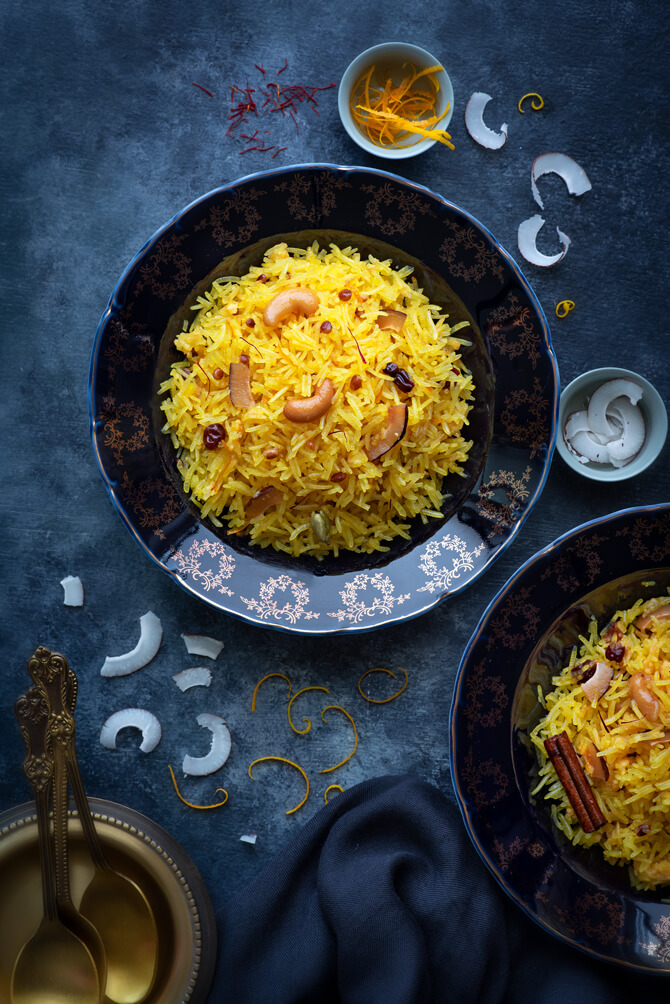 Visit Cubes N Juliennes for the complete recipe.
2. Haleem
Haleem is an age-old dish, a thick stew or porridge made from wheat, spices, lentils, barley, and minced meat.  You could make the choice of meat and use either chicken or mutton, which are the most common and widely loved. Haleem is a native Hyderabadi delicacy, which is cooked in large pots to serve lots of people.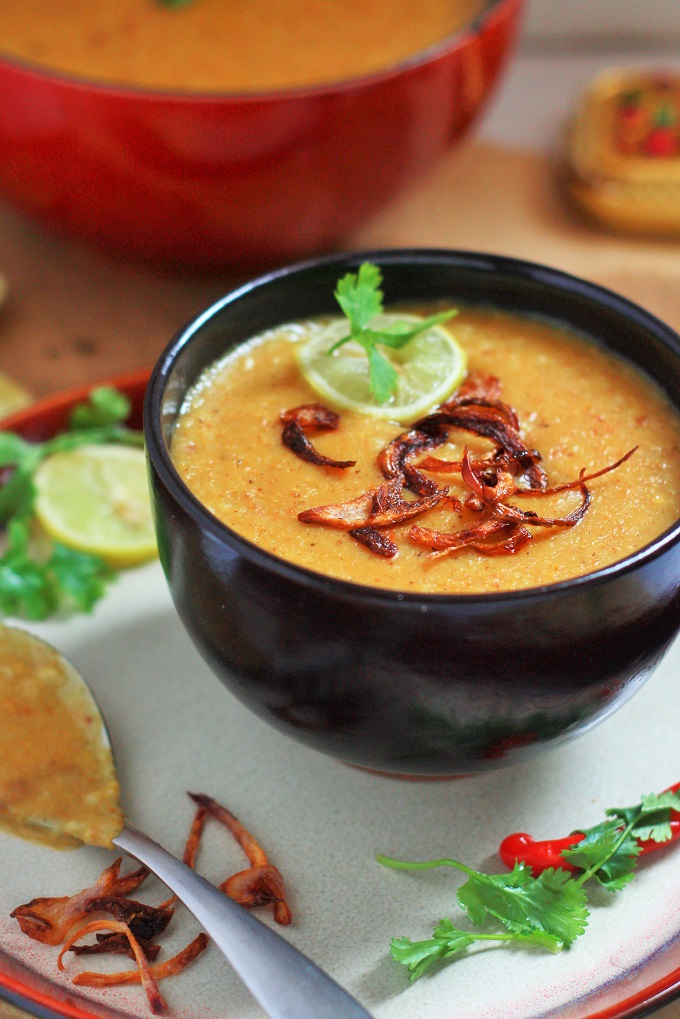 Visit Fa's Kitchen for the complete recipe.
3. Sherbet
A special drink named Doodh ka Sherbet or Muharram ka Sherbet is prepared and served at homes during Muharram. It is a very refreshing and thirst quenching drink and very fondly served to anyone who passes by on Muharram.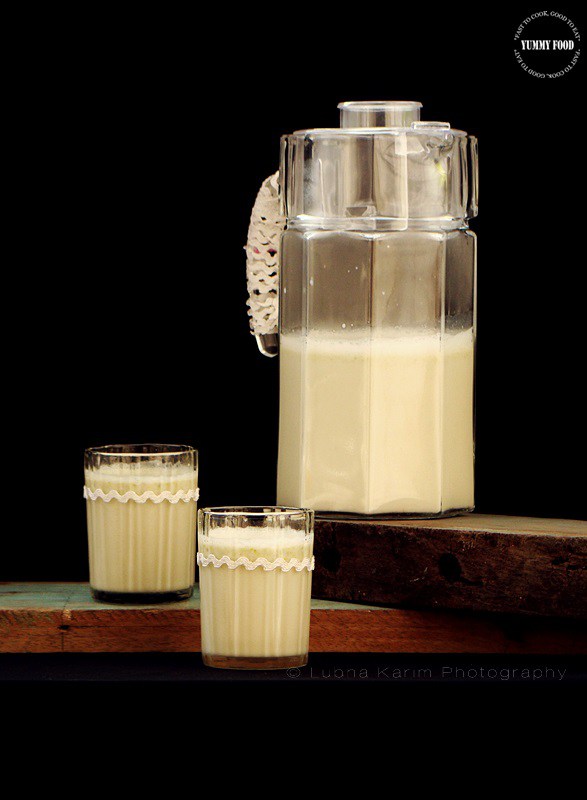 Visit Yummy Food for the complete recipe.
4. Suji Ka Halwa
Suji ka halwa is nothing but a slow roasted Semolina pudding. Though prepared with Humble ingredients like Semolina, sugar, and Ghee, the taste is simply divine and satisfies one's culinary senses.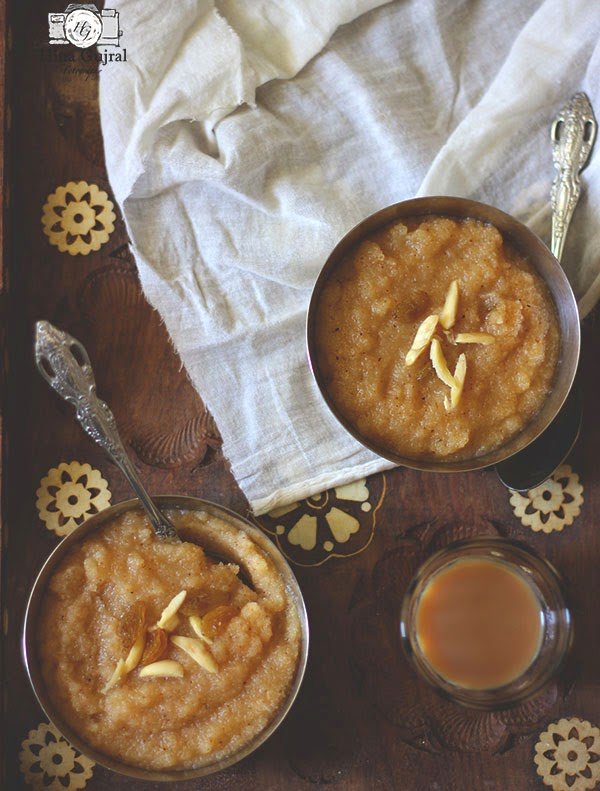 Visit Fun Food and Frolic for the complete recipe.
5. Biriyani
All varieties of Biriyani, especially dum biriyani, can be found cooking on Muharram. Walking through a street full of Muslim households on Muharram is a blissful experience, for all the aroma in itself is satisfying. Biriyanis are part of the main course, prepared with the long basmati rice, meat, dry fruits, and nuts.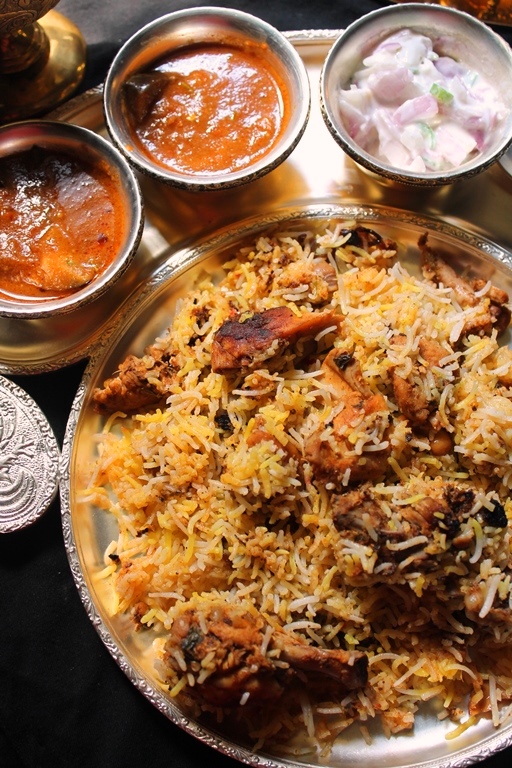 Visit Yummy Tummy Aarthi for the complete recipe.
These are some of the most popular dishes prepared during the holy month of Muharram. Do tell us your favorite out of our pick and share the let us share the goodness with everyone.