The harvest festival of India, Pongal/Makar Sankranti/Lohri is filled with cheers, warmth and greetings! Falling on mid-January, it marks an auspicious beginning of the most holy festival of the year. Preparing traditional delicacies with the new harvested crops and offering them to God is what the festival is all about. To make this year's festival special, here goes a handpicked collection of 6 heavenly recipes drawn from different parts of India1.
1.Thinai Pongal, Tamil Nadu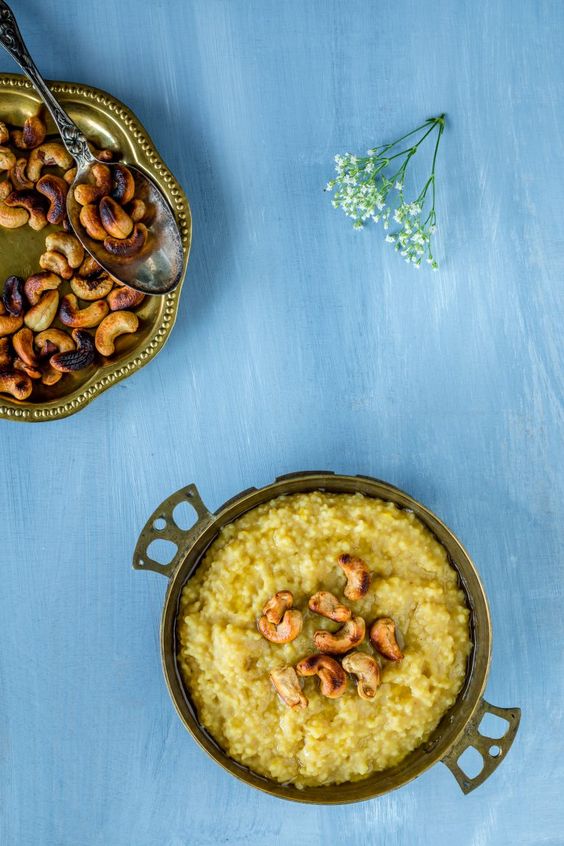 Pongal made with Thina/Foxtail Millet is a main dish relished during the harvest festival. This light and savoury Pongal prepared in earthenware pot is the most loved breakfast across South India. Made of Thinai mixed with moong dal, cashews and mild spices, this is a perfect dish to be served for Pongal.
2.Puliogare/Tamarind Rice, Andhra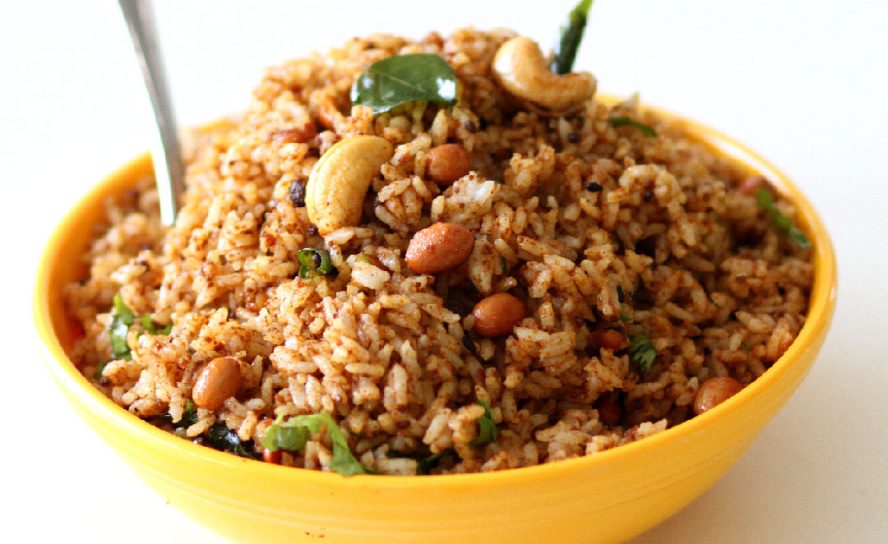 There is no Pongal dish as famous as this. Make this year's Pongal special with Andhra Style Puliogare that reflects the spirit of the season. The tangy taste of this dish is stimulating while the grand appearance dotted with cashews and peanut is totally inviting!
Try the recipe of Puliogare here
3.Pinni, Punjab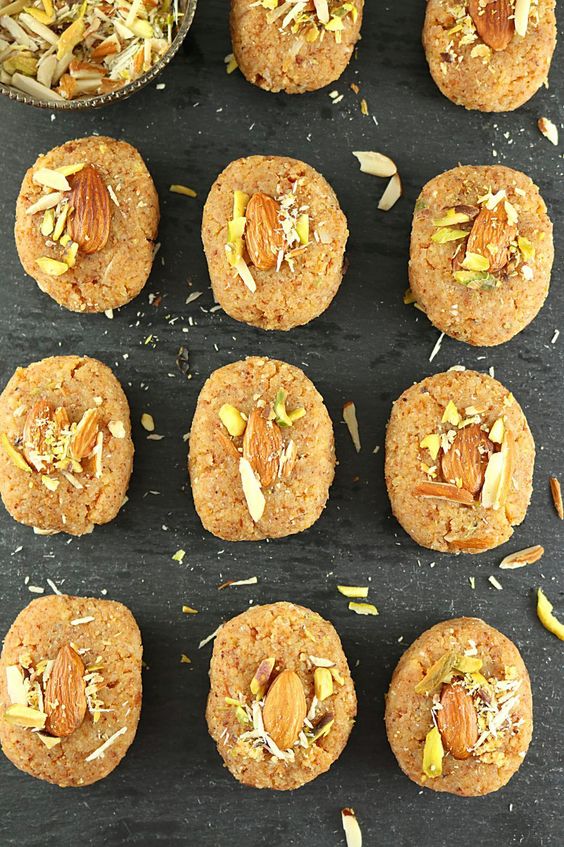 Pinni are popular and special Lohri sweets made in Punjab. Cooked in sugar syrup, they are made from urad dal, gram flour and wheat flour. This mouth-watering Punjabi sweet is widely savoured everywhere in India. They are not just Lohri sweets but perfect for any festive season.
Try the recipe of Pinni here
4.Til Gul Poli, Maharashtra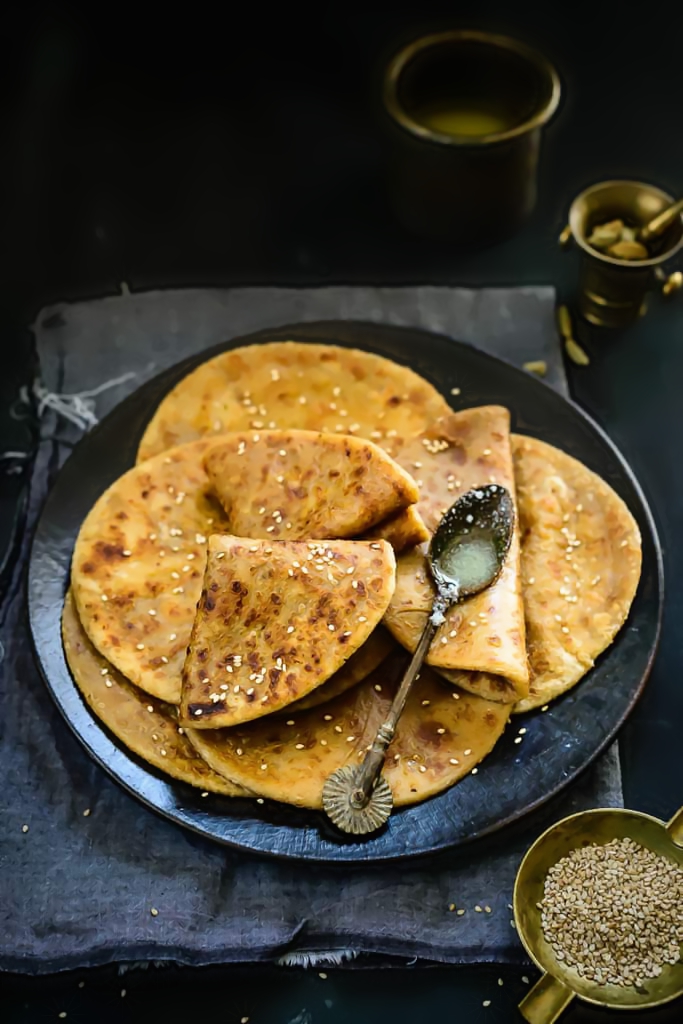 This time celebrate Makar Sankranti with flaky and soft textured Maharastrian sweet Til Gul Poli. Made from roasted sesame seeds, coconut and jaggery, the final touch with a dollop of ghee make this sweet chapatti sumptuous. A piece of Til Gul Poli is enough to satisfy your carve for sweets.
5.Makara Chaula, Odisha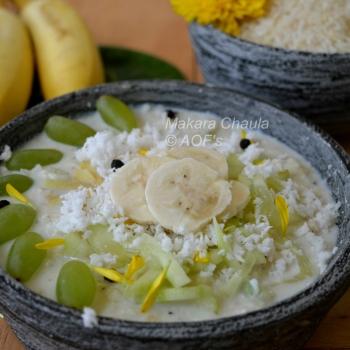 This melt-in-the-mouth Indian sweet is another traditional Sankranti special delicacy from Odisha. Decorated with fresh fruits and grated cottage cheese, Makara Chaula is a must have in this festival menu. This uncooked dish is a satisfier for those who have a sweet tooth.
6.Patishapta pitha, West Bengal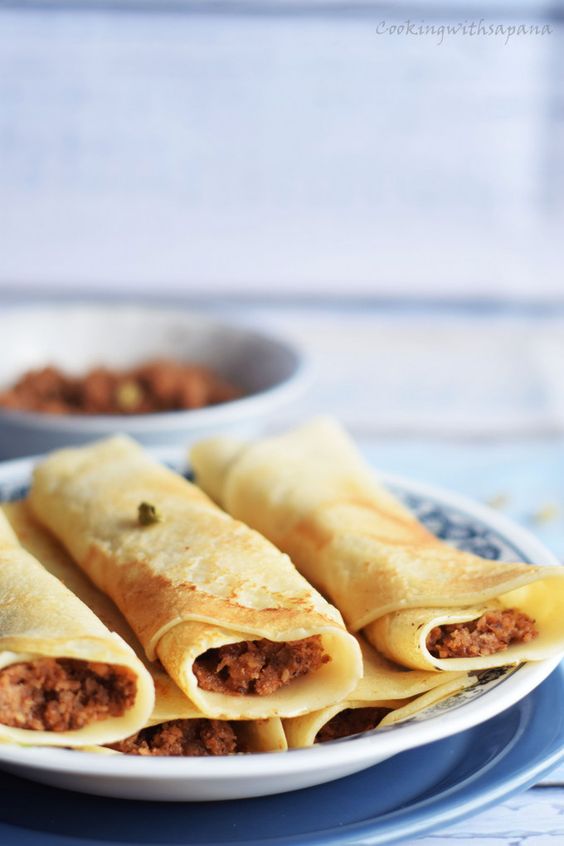 How would anyone say No to this authentic Indian pancake? The traditional Patishapta pitha is a pan cake prepared by the Bengalis during Poush Sankranti. Made with sooji, white flour and kheer they are going to be that one sweet you'd love to embark upon. A perfect treat to your taste buds, this easy to cook Bengali sweet is worth including in this festive menu.
Celebrate the festive occasion with our personal picks! Do try these mouth-watering delicacies at home and let us know which one did you like the most in the comment section below.
Happy Pongal !