It's the most exciting time of the year. The 2018 FIFA World Cup in ON. People all over the world are syncing their circadian clocks with the Russians to catch up with all the action. While only few can actually go to the stadium and watch the match and enjoy the ball game stadium delicacies, the others have resorted to their televisions, watching it with friends and family. Well, here are a few snack options we put up together for you guys to fulfill the cravings of your tummy and energetically cheer your team with the same zeal throughout.
1. Popcorn
Always on the top – Popcorn!
Be it any occasion, casual hangout, picnic, road trips, movie night or a football match! Nobody says no to POPCORN. It is deemed as the healthiest snack. Popping corn in a closed vessel and tweaking it with your desired flavors gives you this super snack. While there are so many new flavors, everyone loves the premium salted popcorn.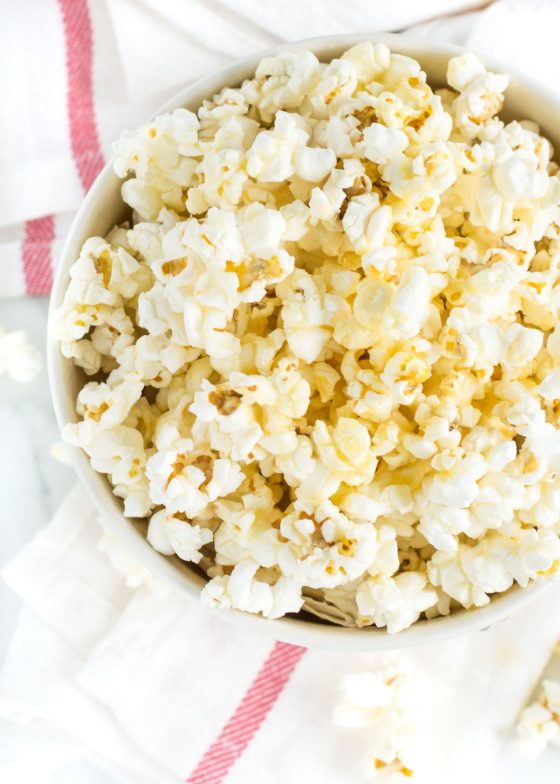 Well, we know its easy, but when in doubt you could look up at Nourished The Blog.
2. Samosa
One of the most loved Indian snack – Samosa.
With the introduction of samosa patty, its become so easy to prepare this crowd favorite at home without much hassle. Here we chose the onion samosa for its ease of making. You could substitute the fillings with a variety of vegetables and meat options, and make it grand.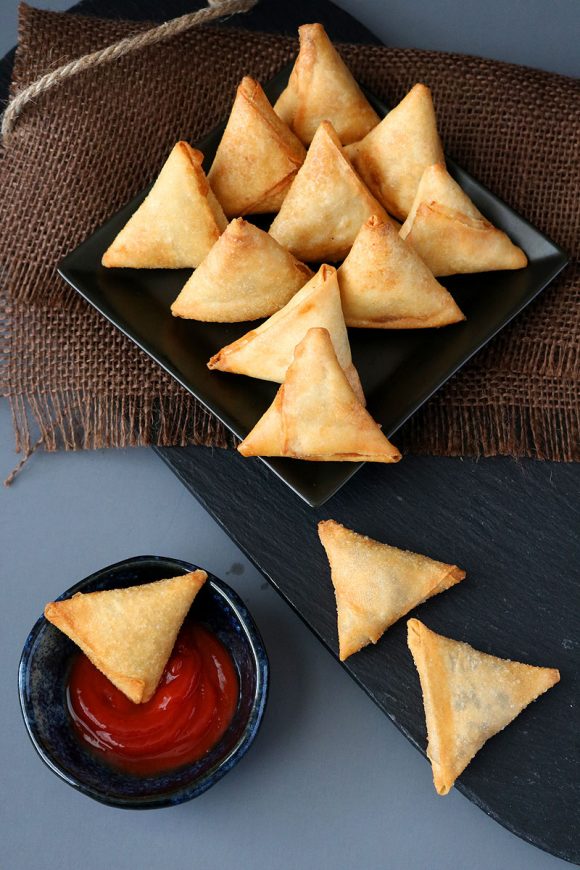 Check out the recipe on Revi's Foodography.
3. Loaded Garlic French Fries
French fries are an all-time favorite of the majority. It's a crowd appealer and can satisfy everyone in the room. You could easily make large quantities with a minimum effort and make everyone happy. We handpicked the Garlic French Fries, but even the mere salted version of it is delicious.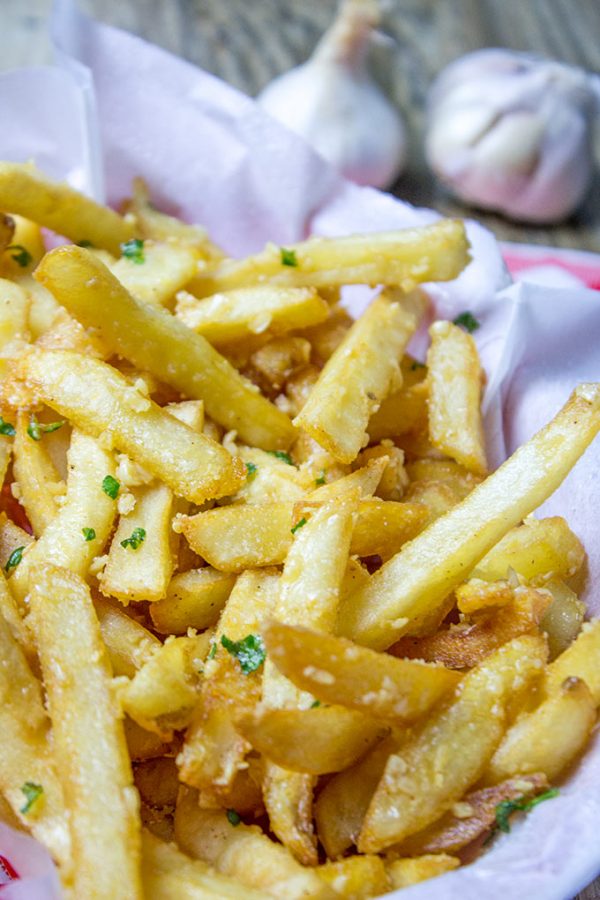 See how to make this at Dinner Then Dessert. 
4. Peanut Candy
A protein-rich food item – Peanut.
While you may enjoy it by slightly sauteing it with salt, the cany version of it is an absolute delicacy. It's a sweet dish which doesn't saturate with its sweetness and is subtle.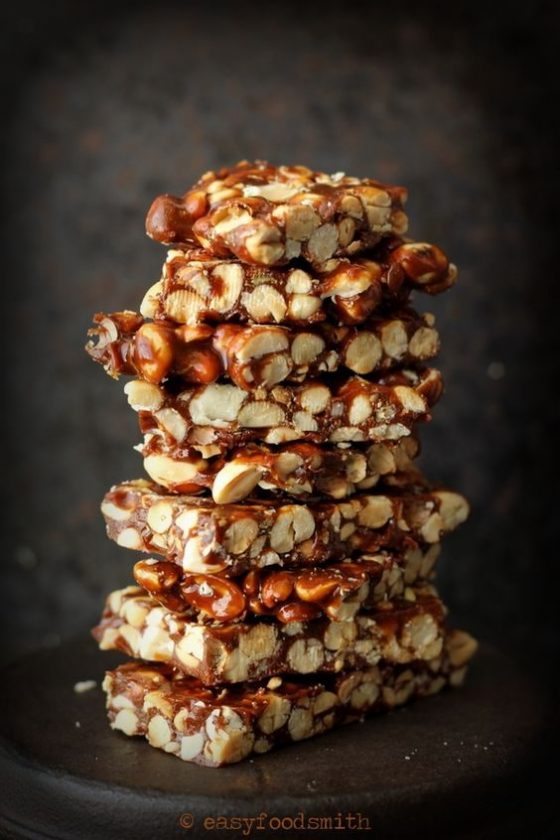 Click here for the full recipe, Winkalink.
5. Classic Egg Salad Sandwich
The egg is another great source of protein and one of the easiest raw material to cook. Clubbing it with toasted bread gives you a quick sandwich, so simple yet so good.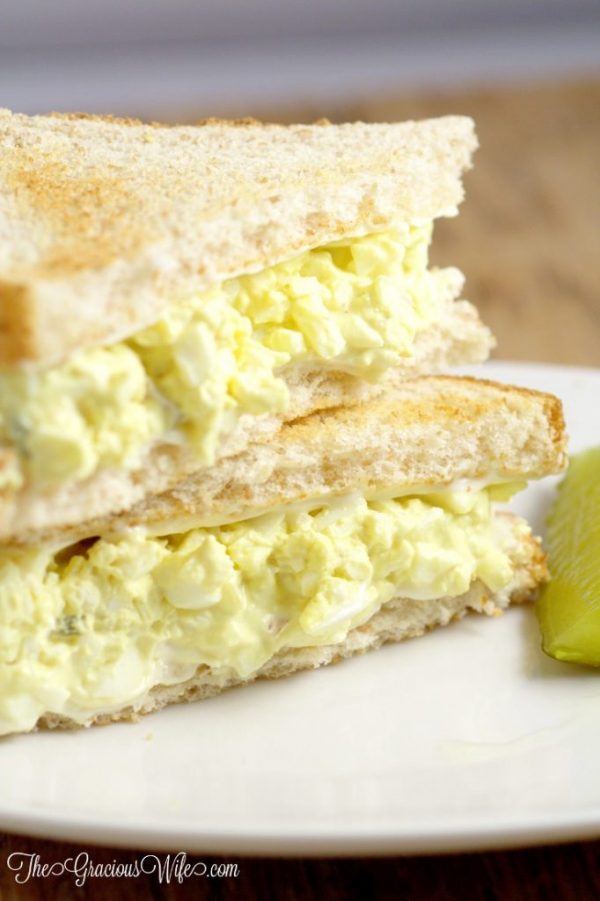 Check out the method of preparation from The Gracious Wife.
6. Mozzarella Balls
Cheeeeeeessseeeee!!! While most of you might see it at FAT, cheese is a dairy product with a lot of calcium and essential minerals in it, and also helps in muscle development. So let's say cheers to this wonderful recipe of Mozzarella Cheese Balls.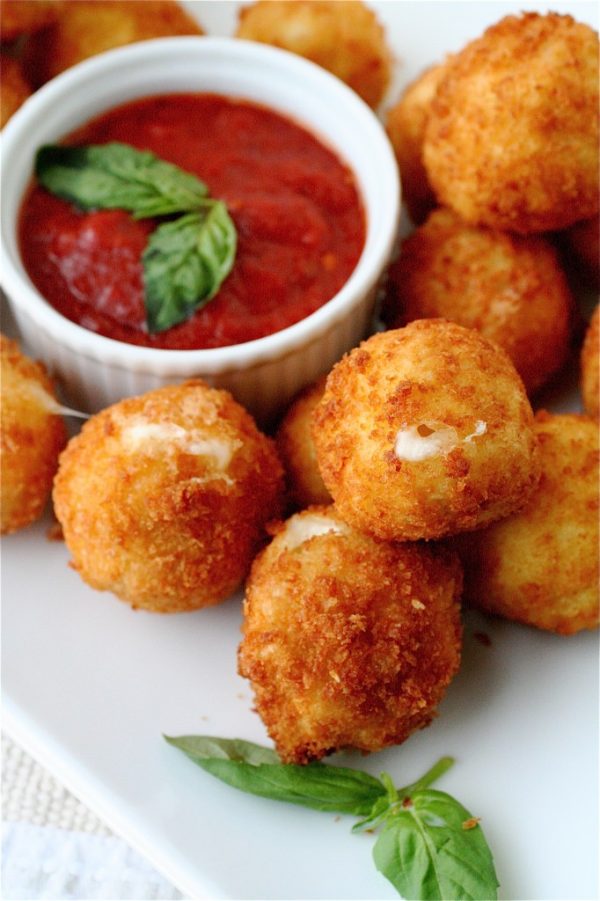 This is recipe is by Eastern Condiments.
 7. Mozzarella Sticks
Well, Cheese is a flexible food, molded into any form as you desire. Easy to prepare and delicious to eat.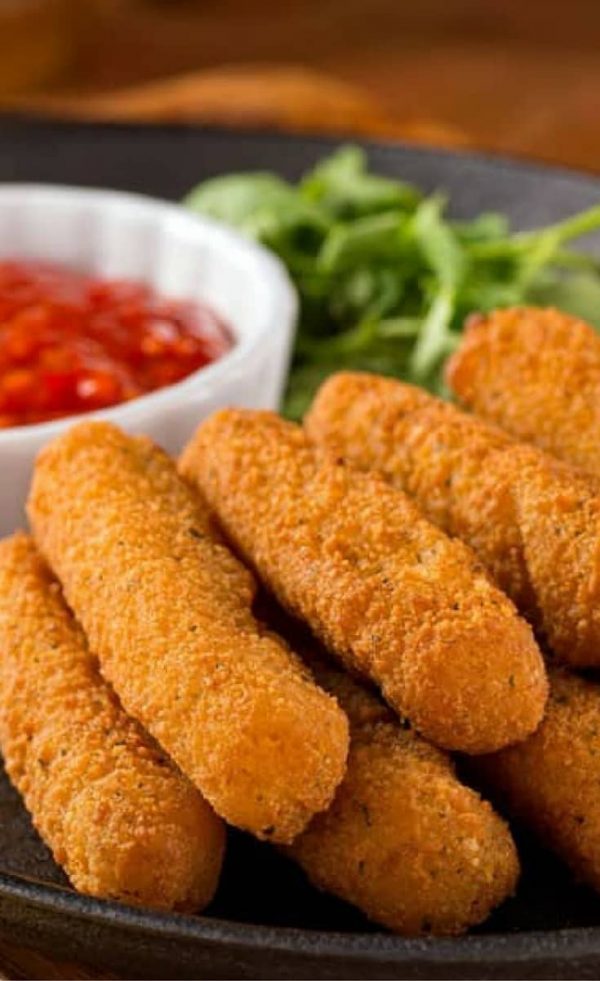 Check out the recipe from All She Cooks.
8. Sweet Potato Chicken Poppers
Sweet Potato Poppers are extremely popular among the kids. Load it with chicken and you have the Sweet Potato Chicken Poppers. You could substitute the same with different meats and obtain variants.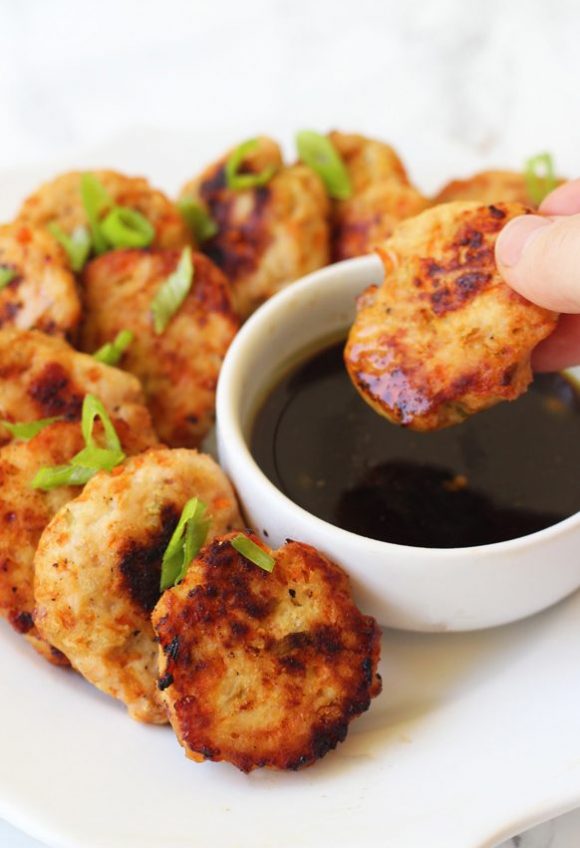 Check out this delicious recipe from Unbound Wellness.
9. Onion Rings
The very look of it! Yummy! Onion rings are super easy and super delicious ball game snacks! Crispy and Crunchy, they add a punch to any side drink. Remember to slice the onion horizontally to obtain the rings. You could try the long straight pieces too.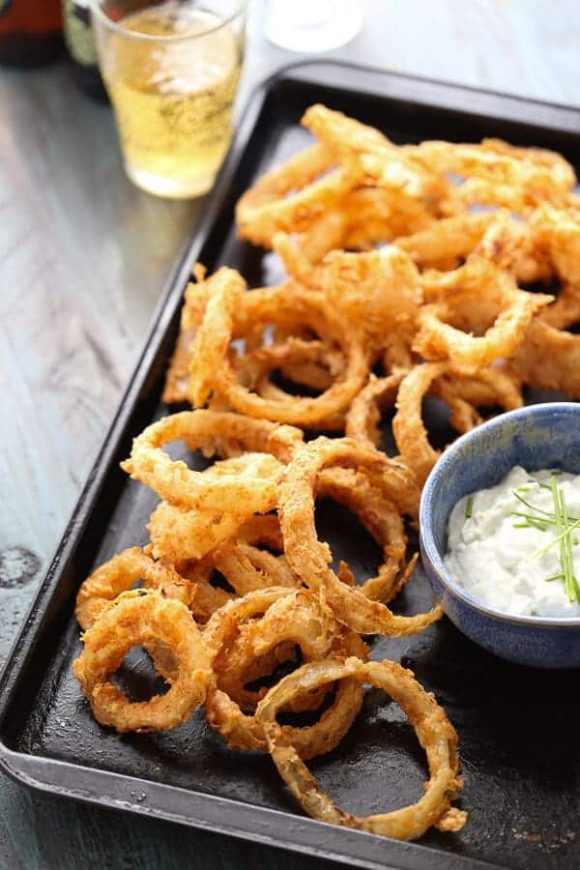 Check out the complete recipe from Lemons for Lulu.
10. Barbecue Potato Chips
Last but not the least. Potato Chips are a world best seller. While most of us prefer buying them packeted, we reccomed that your try preparing them at home. Cooking potato chips at home allows you to tweak what you put in them, and customize the flavors. While the fried ones might be slightly higher in calories, the baked or barbequed ones are oil free and make it a healthier snack.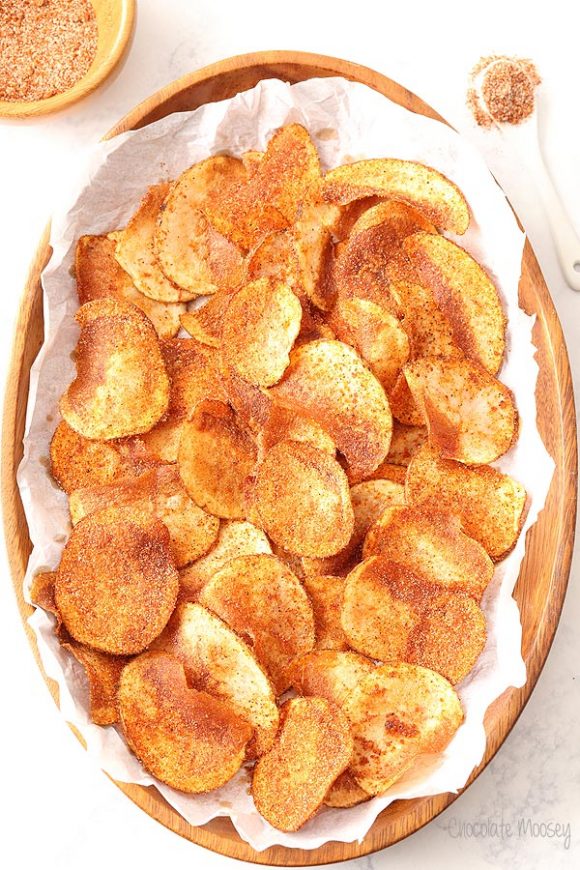 Check out this recipe on Homemade In The  Kitchen.
We hope you all enjoy this football season with your favorite snack! Share with us your personal pick from our list and let us know your experience.