Christmas countdown has begun and each moment of the Christmas season is worth celebrating.  Simply put, Christmas is made more special by a long array of foods. So set the scene to a tremendous Christmas with our handpicked collection of some great Traditional Indian Christmas recipes.
1.Coconut Cordial Baskets, Mumbai
Coconut Cordial Basket is truly the best way to start the Christmas feast. Liberally infused with grated coconut, this makes a great sweet for fall. A normal coconut barfi, arranged and set in canapés and tartlets made from shortcrust pastry, Coconut Cordial Baskets are crowd-pleasing appetizers.Mumbai is known for its love for sweets and this traditional Christmas sweet makes it more concentrated. When everyone gathers together for Christmas, let this little nibble be the first to go. Check out the recipe by hilda's touch of spice and try at home.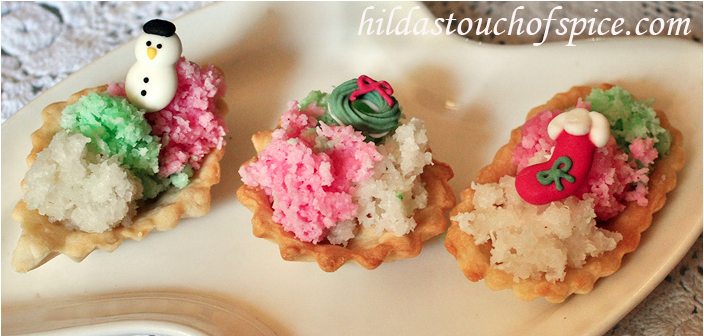 2.Plum Cake, Allahabad
A rich fruitcake made with pure ghee and a pinch of spices sounds exotic and tastes too!Add it to your Christmas menu and show your beloveds the authentic Indian cake for this season. A traditional Christmas cake from Anglo-Indian Kitchen of Allahabad, this amazing soft cake will delight your senses like nothing else. A piece of this deliciously baked cake is ideal to pass round at a Christmas party. Try the recipe by Sharmilaz Kitchen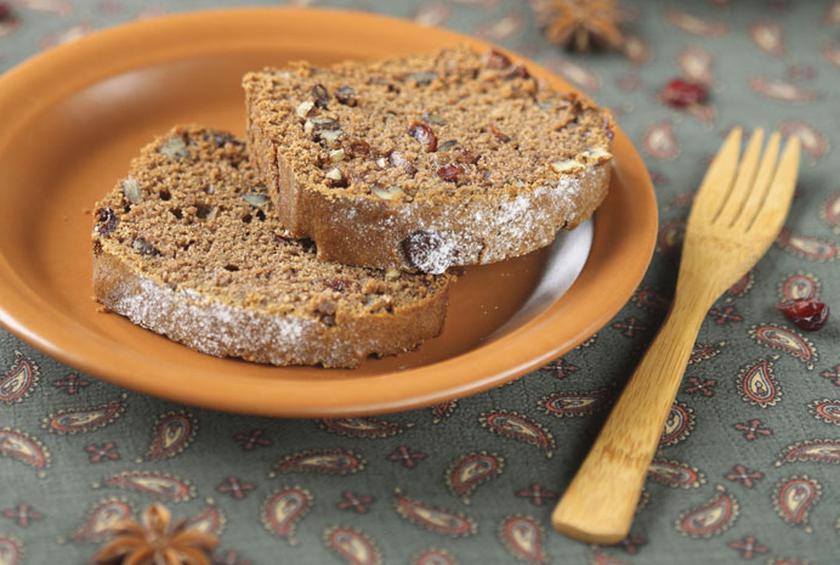 3.Erachi Pidi, Kerala
Among the most famous Kerala foods, Erachi Pidi is loved by people as a highlight dish for Christmas. Erachi Pidi is always there in menu for Christmas season among Malabari Knanayas, not for any other reasons expect that it is rich!  The traditional ingredients make a mild and thick gravy which is served with Pidi, is a Christmas must. Mix up your Christmas menu with this fabulous one pot dish. Here is our pick of this traditional dish by Marias Menu.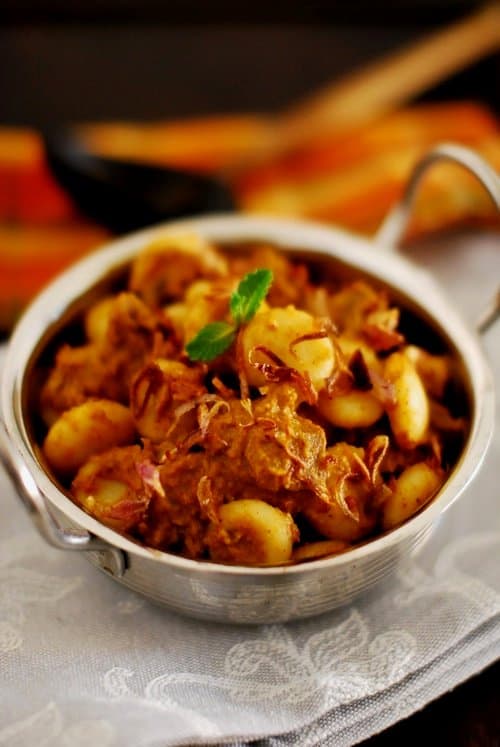 BonusRecipe: Appam- Chicken Curry
Flavour packed Chicken curry and Appam is a quintessential dish for Christmas among Keralites. Rustic and authentic, Kerala chicken curry is packed with a bunch of Asian spices and is best served with Appam. Dip and slurp your way through this evergreen combination. Everyone will be a fan of this impressive dish which works well as a Christmas party centre piece. Checkout Recipes are simple for the recipe.
4.Prawns Recheado, Goa

Prawns Recheado is a rich and velvety Goan Christmas dish served as cocktail starter. This dish uses a simple list of spices, tamarind extract and combines fresh prawns  to create multi-layered flavours. Spicy and Tangy every single bite of Prawns Recheado burst with golden summery flavours. Try this simple recipe by A Dash of Desi.
5.Chicken Indad, Mangalore
A dish that stimulates one's appetite with its delicious and addictive flavour, Chicken Indad is a Mangalorean Catholic traditional recipe for Christmas lunch. A thick dark coloured saucy dish, it can trigger your taste buds. The curry tastes better the next day with plain boiled rice. Check out the recipe by Ruchi Krandhap and make it in your home to please the crowd.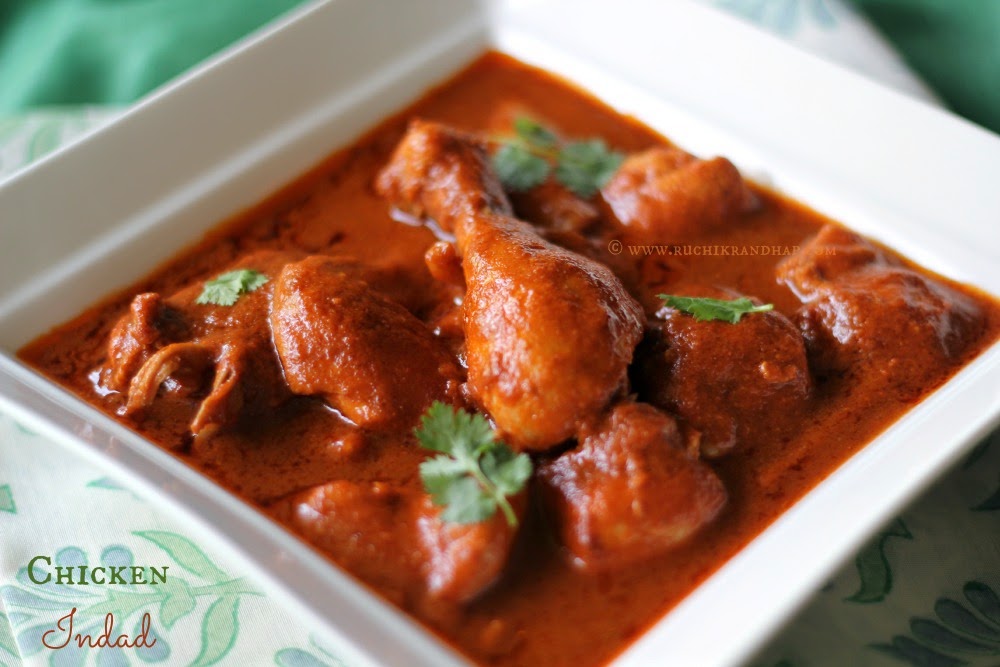 6.Fish with Bamboo Shoots, Nagaland
Fish with Bamboo Shoots is a classic at Nagaland Christmas meals. Prepared by stuffing fish and rice in bamboo vessels  and steaming them over  fire,  this mildly flavoured dish is super healthy too. They are cooked with no oil and rare spices that are exotic to Nagaland. Try this healthy cuisine for this Christmas and blow away the crowd. You could try making it at home; check out this simple recipe by Foodorb.
Light up your Christmas with our special recipes.  Merry Christmas to you all from the Eastern team!