Navaratri is celebrated with a lot of devotion and energy across India. The festival is associated with the prominent battle that took place between Goddess Durga and demon Mahishasura and celebrates the victory of Good over Evil.
Navratri is observed in different practices across the Indian states, where some Fast others Feast. With floral decorations in Telangana, 'Lakshmi-Saraswati-Durga' trio worship in Tamil Nadu, 'Ghatasthapana' in Maharashtra, Vijayadashami in Kerala, Dasara in Karnataka, Makhar and Kirtan in Goa, Garba dancing in Gujarat, Ramlila events in the rest of North India, and last but not the least as Durga Pooja with huge Pandals in Odisha-West Bengal and the North East region of India.
The Big Bengali Bhog is a huge feast laid down by devotees at Durga Pooja Pandals all across the country and even abroad, for devotees or to anyone who seeks food, and they can serve more than 1000 people at a time. It is an ultimate treat of Bengali flavors that is sure to leave you taste-struck. We picked up 5 'Must-Try' dishes served at these Pandals. So make sure you taste them when you visit!
1. Bengali Khichdi Recipe
Roasted Moong Dal imparts a lovely aroma to the dish. It is made at the consistency of a porridge and served with Aloo Bhaja or Baigun Bhaja. The khichdi lays the foundation of your Bengali Bhog plate. Here is a very simple recipe of the Bengali Khichdi by Veg Recipes of India that you could check out and try at home!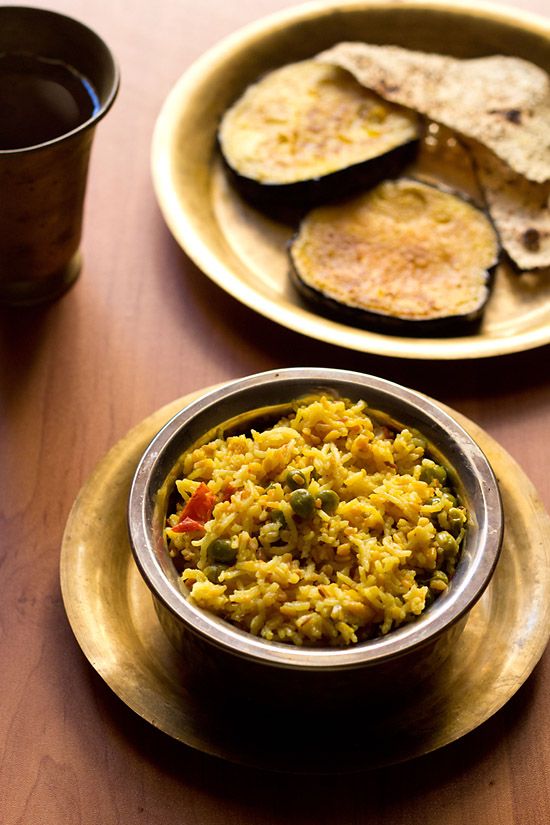 2. Begun Bhaja
The Aubergine fry or Begun Bhaja is an absolutely flavorsome preparation you ought to try along with the Khichdi at a Bengali Bhog! This variety of brinjals are cut into circular slices, marinated in special spices and pan-fried or Shallow fried. Wanna know how to make a perfect Begun Bhaja? Check out this simple recipe by Veg Recipes of India and try it at home!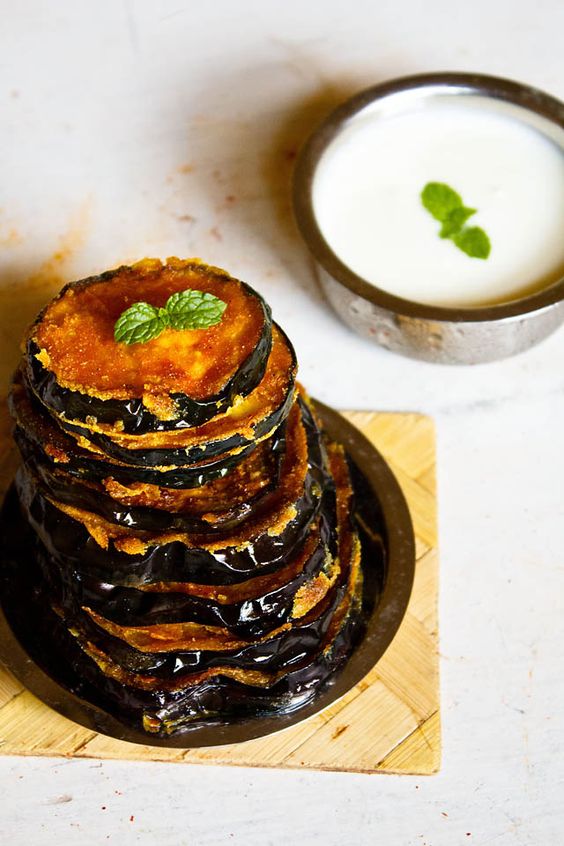 3. Labra – Vegetable Mix
Labra is a Bengali mixed vegetable dish where mainly, pumpkin, potato/ sweet potato, spinach, and eggplants (any seasonal vegetables) are cooked together with minimum spices until they become mishmash and they lose their individual identity and flavor. The "Panchforon" (the five Bengali Spices ) is the magic behind its deliciousness. It is served with Khichdi, and is healthy and easy to prepare at home! Try this simple recipe by Mix and Stir.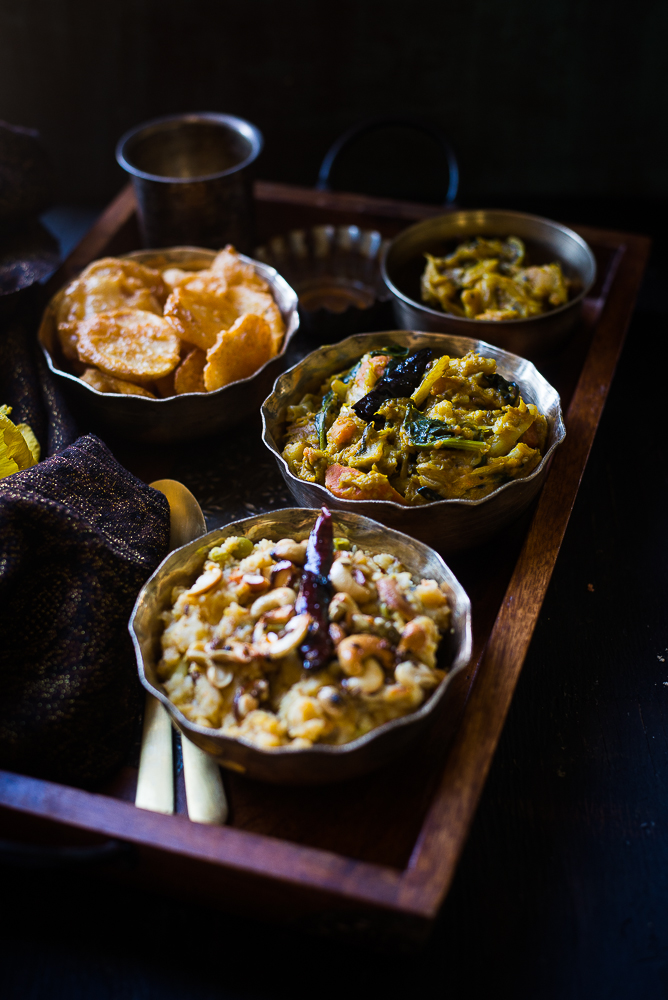 4. Roshogulla
The White Gulab Jamun, as most of us know it, Roshogulla or Rasgulla is a major part of Bengali meals. These while snowballs of sweet are enchanting in taste and flavor and feel light, so you could easily gulp down a  good number and not feel heavy. They are a bit hard to make though, but its worth a try! Check out this amazingly well-explained recipe by Jagruthi's Cooking Odyssey, and let us know how it went!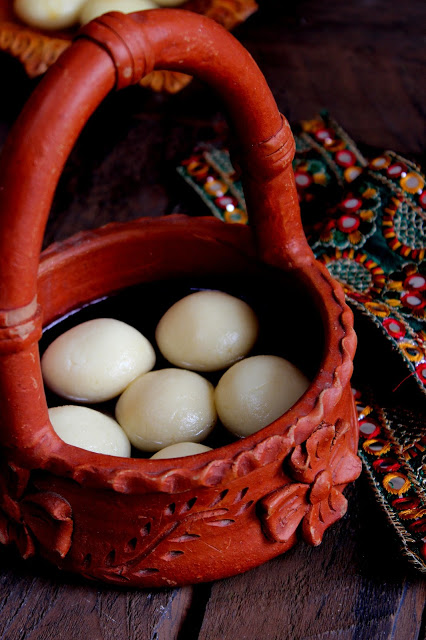 5. Mishti Doi
You will be amazed by the fact that such a simply churned out cup of sweet yogurt can leave you startled and happy. The Mishti Doi is something you cannot deny liking. So be sure to grab a spoon and get a taste of it at any Durga Puja Pandal. You could try making it at home, check out this simple recipe by Turmeric and Spice.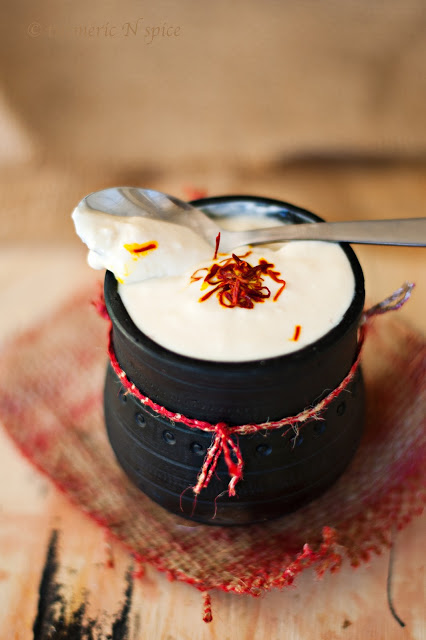 So tell us which is your favorite Navaratri dish, and share with us the recipe!

Eastern Wishes you all a very happy and prosperous Navaratri.