Some of the Awesome dishes ideal for ifthar.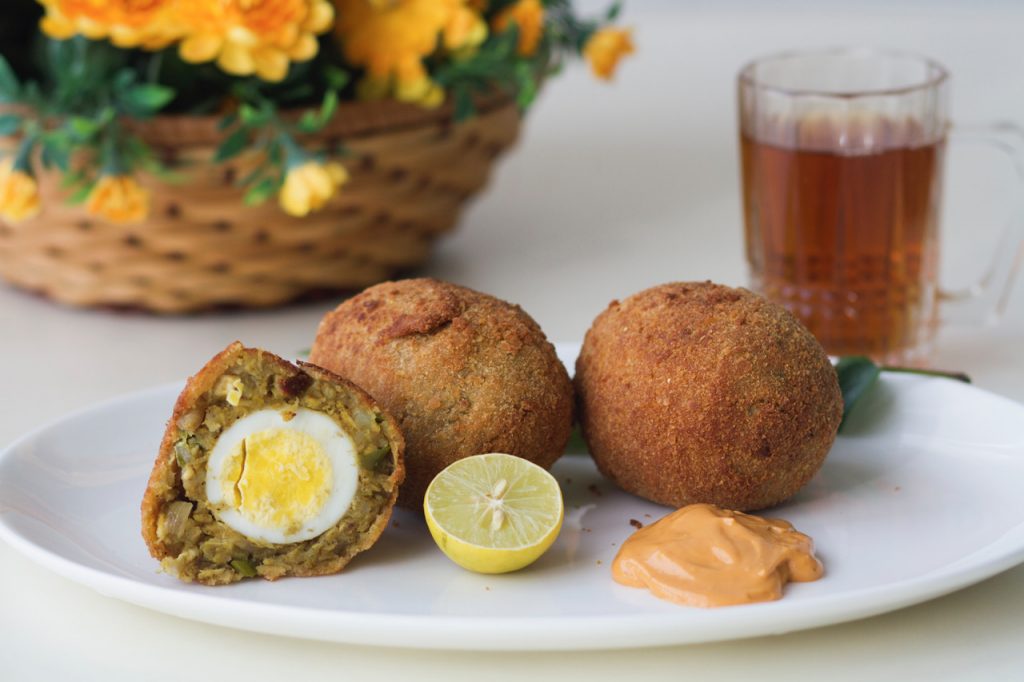 An egg dish covered with spicy fillings and crispy seasoned flour.
Ingredients
Oil- 3tsp Onion-2 No Green Chillies-2 Ginger Garlic Paste- 2tsp Curry leaves-2 stalks Turmeric Powder- ½ tsp Pepper Powder- ½ tsp Garam Masala- ½ tsp Chilli Powder-½ tsp Coriander Powder-½ tsp Boiled Chicken- 100 gm Boiled Potatoes-3 nos Egg-4 All-purpose flour- 1 cup Bread Crumbs- 1½ bowl
Method
Heat oil in a pan at medium-high heat. Add finely chopped onion, ginger, garlic, green chilly, curry leaves and little salt. sauté well. When onion turns lightly brown, add turmeric powder, chilly powder, coriander powder and garam masala powder. Add boiled chicken and cook for a minute Add mashed potato. Mix well. Roll boiled eggs in all-purpose flour and wrap it with the potato-chicken mixture. Dip it in beaten egg and roll in bread crumbs Once all the kababs are ready deep fry the kababs in hot oil for 2-3 minutes or until golden brown. Serve hot
This post was created with our nice and easy submission form. Create your post!