Food is the ultimate ingredient of life you that holds you up everyday. We all look forward to delight our taste buds at every meal table we dine at. But most working couples, bachelors and students away from home have put away the idea of home-made tasty food because of their stringent and packed schedules, filling their tummies as a ritual and depriving themselves of their favorite dishes.
So Eastern brings you an entire dedicated series of READY TO EAT gravies which you'll absolutely fall in love with and drool.
Preparation?

Simply heat it to relish a finger-licking bowl of delectable dishes!
Lets take a look at them!
1.  Shahi Paneer
An absolute favorite of all vegetarians, Shahi Paneer in is the most sought paneer preparation in India.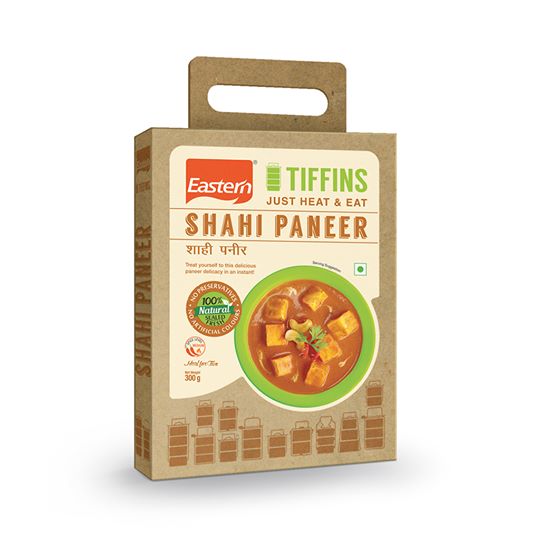 2. Dal Makhani
Dal makhani or dal makhni is a popular dish from the Punjab region of Pakistan. Another popular vegetarian choice for lunch.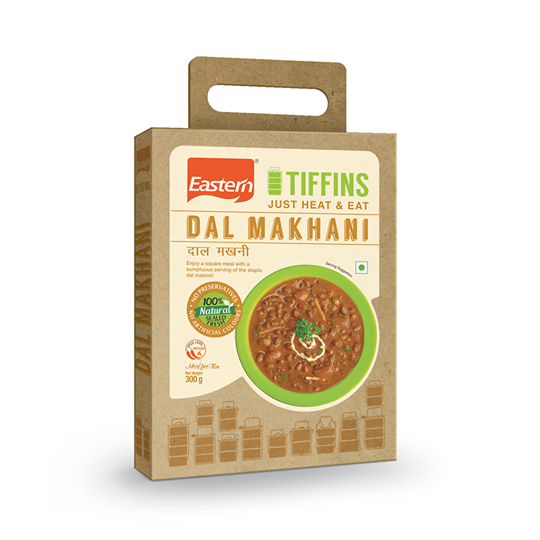 3. Aloo Mutter
A very common dish in north India, which is very much a nostalgic memory of home and of course ' Mom's special'.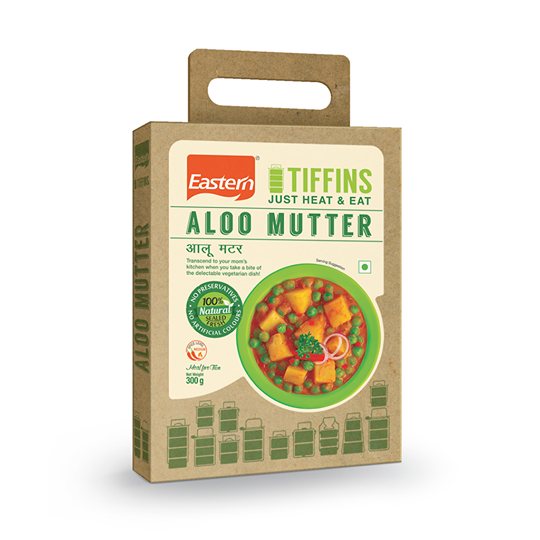 4. Punjabi Chole
A delicious Chana preparation from the punjabi cuisine. Richly spiced up, a pulling aroma and goes well with most Indian breads.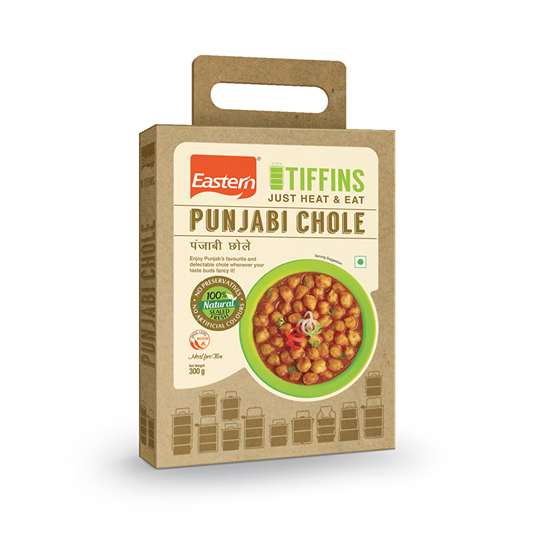 5. Rajma Masala
A popular South Asian vegetarian dish consisting of red kidney beans in a thick gravy with many Indian whole spices and usually served with rice and breads.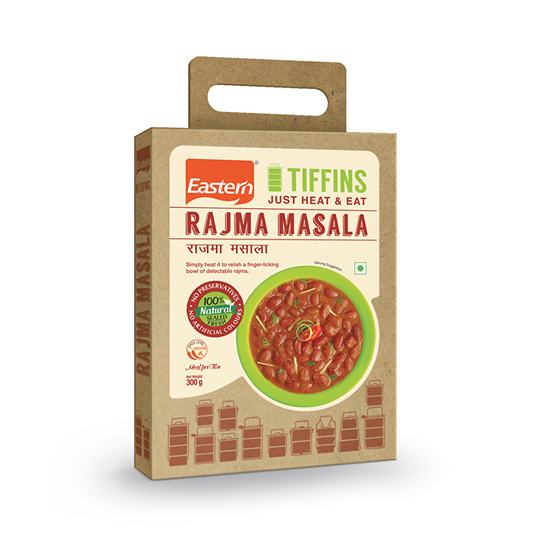 We hope you enjoy your favorite dishes. Tell us about your experience with the 'READY TO EAT' products.